Winter Golf information 2018/9 until further notice.

Fairway mats MUST be used on all short mown areas. (fairway/1st cut/fringe/apron).
Replace all divots when not using a fairway mat anywhere on the course.
Rake and place now applies to all bunkers unless marked GUR.
Follow all notices to guide trolleys & adhere to all roped off areas.
Any ball coming to rest on a grass tee must be dropped off no nearer the hole.
Don't stand on the grass tees whilst waiting to tee off.
Temporary greens for holes 1 & 3 when needed.
New position for 8th tee due to health and safety reasons.
Keep all trolleys of the fringes around the greens.
New mat position for hole 15

Winter projects to be completed before April 2019

Memorial garden to be introduced on the 8th fairway.
8th tee to be lifted and re-laid
New 16th tee to be built.
Stream area around 5th tee to be cleared out.
13th tee (bottom viaduct) to be brought back in to play for all white marker competitions
Golf can be a frustrating game at the best of times, but incurring a penalty stroke when you've
accidentally done something wrong seems very unfair, especially when that one stroke could be the
difference between getting a handicap cut or not.
A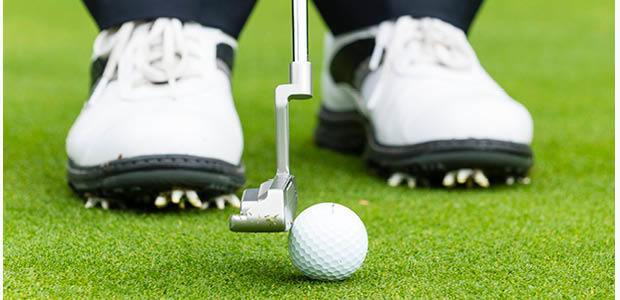 Current Rules
Under the current Rules of Golf, if you accidentally nudge your ball while addressing it you
incur a one-stroke penalty and must replace it (18-2). The only exception relates to if it is
accidentally moved in the process of marking it. In this case, it must be replaced and there
is no penalty (20-1).
New Rules from 2019
The new proposed rule (13.1c) states there will no longer be a penalty for accidentally causing
your ball to move on the green and you must replace it on its original spot.
CLICK HERE TO SEE MORE OF WHAT IS TO COME
————————————————————————————————————————————-